Hello Folks, Just sharing some event pictures with you guys out there: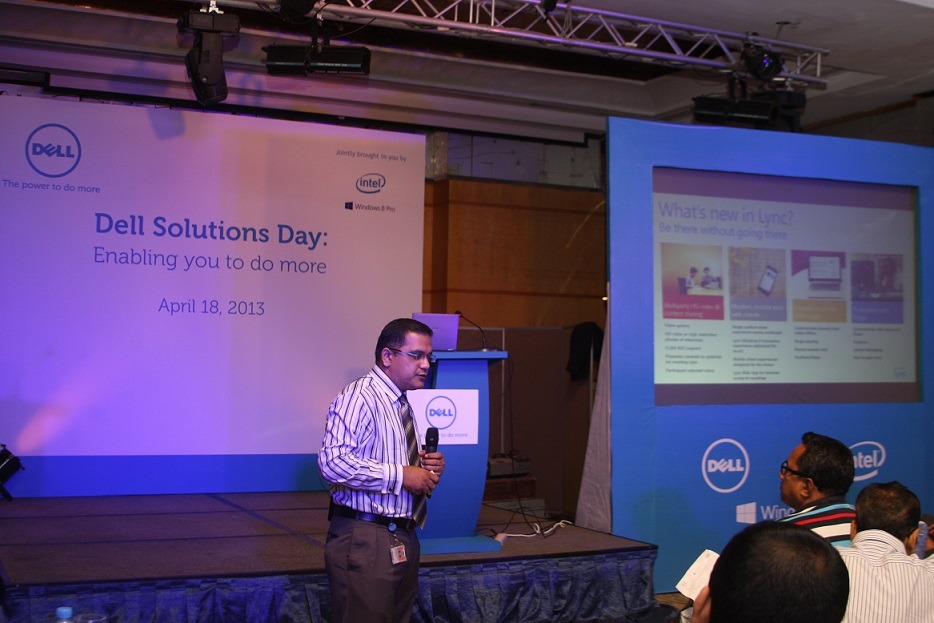 This event was organized primarily by DELL in conjunction with Intel and Microsoft altogether focusing only on SMB clients. The crowd was very much live and created a good ripple around themselves where they were interested on latest software telephony services. Which includes Microsoft Lync Server 2013. I was soo excited to let them know that Lync is already a milestone in your infrastructure which could provide you with the following:
Enterprise Voice (Lync to PSTN and vice versa).
IM, Presence and Persistent Chat.
Multi participants Video Conferencing that can be used to train remote office users on specific PowerPoint Decks.
Share & Chat with a Shared PowerPoint Session.
ChalkTalk with a Shared Whiteboard.
Clients for Android, iOS etc.
Contact Card Support.
And finally the event was very successful in terms of participation and a great day for all of DELL, Intel, and Microsoft's part. Audience was more than 150.